The effectiveness, success and sustainability of your nonprofit is vital to the populations/clientele you serve. They are dependent on you and quite frankly, so is the greater Waco community.
Clearing the calendar to participate in area training opportunities is one of the most strategic ways you can serve, lead, and make a resounding impact for your nonprofit. Invest today!
For a list of training opportunities hosted by Waco Foundation, click here.
Local Capacity Building Training Events:
Nonprofit Network – Telling Your Story
Charis Dietz, Director of Communications, Texas Hunger Initiative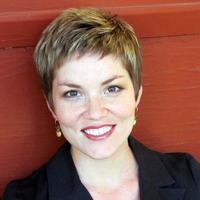 True stories, told and written well, have the power to inspire and motivate us to action. Are you telling the story of your organization in a way that truly engages your constituents? Are those stories reaching your target audience and achieving the desired response? This session will help you think through your organization's strongest story elements and how to communicate those elements in a more impactful way.

This FREE event is to be held at the following time, date, and location:
Thursday, April 17, 2014
From 8:15 am to 10 am
Texas Life Annex
1000 Washington Avenue
Waco, TX 76701
Register to attend. Doors open at 8:00am:
8-8:20am Networking and Refreshments
8:20am Welcome and Announcements
8:30am Program Begins
10:00am Program Ends
AFP (Association of Fundraising Professionals) – Monthly Meetings
Every 4th Thursday of the month, AFP will hold meetings from 8:30 am – 10:00 am. Join your professional fund development colleagues for a time of networking and learning.
To receive regular information about the monthly topic and registration, add your name to the distribution list at
____________________________________________________________________________

Other Regional Capacity Building Training Events:
Greenlights for Nonprofit Success presents ED Essentials: Intensive Training for Nonprofit Executives.
This is an intensive, four-day program for executive directors with three years of experience or less. Featuring nonprofit management experts, peer learning, local research and leading trends, attendees gain a comprehensive understanding of all major aspects of nonprofit management. Class size is limited so that participants can be part of an intimate network of leaders as they strengthen their skills and address each member's own organizational issues through problem-solving exercises, role-play, presentation and discussion.  You'll walk away with lots of practical materials, real-life advice, a cohort of peers and countless strategies to help you and your organization succeed.  Save your spot and sign up today!
Date: 5/8/2014
Time: 9 – 4 pm
Location: Greenlights Offices
Emerging Leaders in Public Service
Tuesday, May 13 – Thursday, May 15, 2014
Gain management and leadership skills, identify strengths and weaknesses, develop a plan to improve your leadership skills, expand professional network
Application Information
Program Fee is $350.00
Application deadline is Monday, April 14, 2014 at 5:00 p.m. CST
[Application PDF]
Program Details
• Begins Tuesday at 1:00 p.m. and concludes Thursday evening
• Most meals provided
• Conference rates available at local hotels
• Over twenty hours of educational workshops and training
Workshops offered by faculty and staff from the Bush School
Workshop 1
Public Service Leadership: Dr. William Brown
Participants are introduced to key leadership principles and are encouraged to consider the extent to which they possess these competencies as well as which areas are the "next steps" in their leadership development.
Workshop 2
Understanding Yourself and Others: Reviewing the Myers Briggs Inventory: Holly Kasperbauer
The purpose of this session will be for participants to gain a greater understanding and awareness of their individual type and how that influences how they communicate and work in teams.
Workshop 3
Double Loop Learning: Dr. Dominic Bearfield
This highly interactive session blends discussion and small group work to help participants overcome barriers to learning.
Workshop 4
Developing Your Leadership Strengths: StrengthsQuest: Holly Kasperbauer
This workshop will provide you with a basic understanding of the theory and will expose you to a variety of interactive activities and reflection exercises to help you understand your strengths.
Workshop 5
Pathways for Leader Development: Dr. Joseph Cerami
The workshop will assist you in initiating development and action plans that guide you to move from your current reality to the achievement of your development goals.
More Information
Contact Office of Extended Education
1-866-988-BUSH(2874) or 979-862-7810
Email:bushschoolnonprofit@tamu.edu
Emerging Leaders in Public Service Website
____________________________________________________________________________
Webinars:
Free Nonprofit 911 Webinar: 
Major Gifts 101
Tuesday, April 22th 2014 at 1pm EDT
If the pot of gold at the end of the rainbow always seems just out of reach, don't miss this webinar with major gifts 
legend Michael Brodie! Put the lessons Michael has learned from working with foundations and endowments to work for you—from how to identify prospective major donors to making the ask, we've got practical tips that are sure to give your fundraising a big boost!

How to Ask for Money From Individuals
WED, May 14  |  2:00-3:00 pm ET  |  FREE WEBINAR
Learn how to avoid some common mistakes in fundraising from individuals and learn the facts about who gives away money and who can be asked for a donation. Take away specific language to make a strong ask, which is based on relationship-building and relationships you already have. Our guest presenter will be Laurene Francois, the Training Director at the Grassroots Institute for Fundraising Training (GIFT), where she develops grassroots fundraising curriculum for nonprofits and social justice organizations rooted in a fundraising-organizing approach and popular education model.
Available Now, Idealware Presents: Hoverboards and Videophones: Idealware Looks to 2014 - Listen to Idealware's FREE Recording on how to improve a few key topics! Presentation Topics Include: